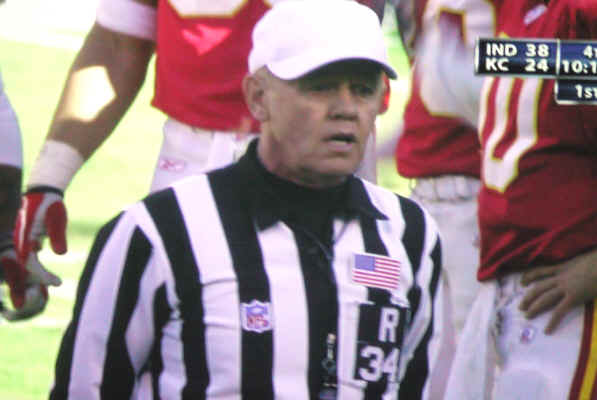 Live Shot from NFL Playoff Game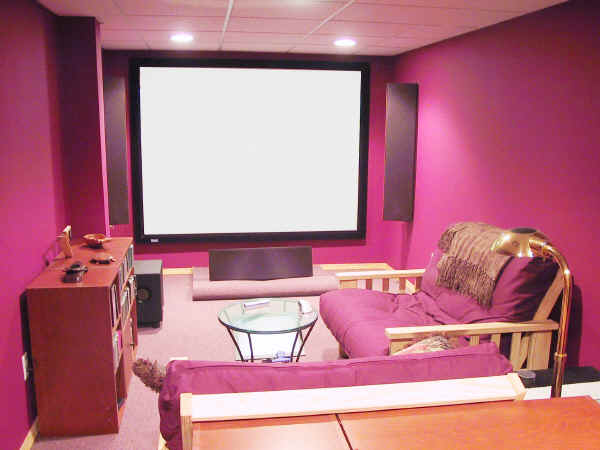 Home Theater Room: Dalite Cinema Contour 60"x"80" HCCV with ProTrim; 1 pair Magnepan MGMC1 hung on wall, 2 feet out from back wall; 1 Magnepan CC3 Center Channel Speaker; 1 HSU VTF-2 Subwoofer (along left wall); 1 Velodyne Subwoofer (barely visible along right wall); Mounted to 1 futon, Clark Synthesis TST229 Transducer; Mounted to second futon Aura Bass Shaker Pro; Not seen Audio Source AMP-5.1A 100 Watt Monoblock Power Amp to drive tactile bass units; Sony SDM-N50 15.0" Flat Panel LCD Monitor under glass table; Not seen, NEC HT1000 Projector suspended by Peerless ceiling mount.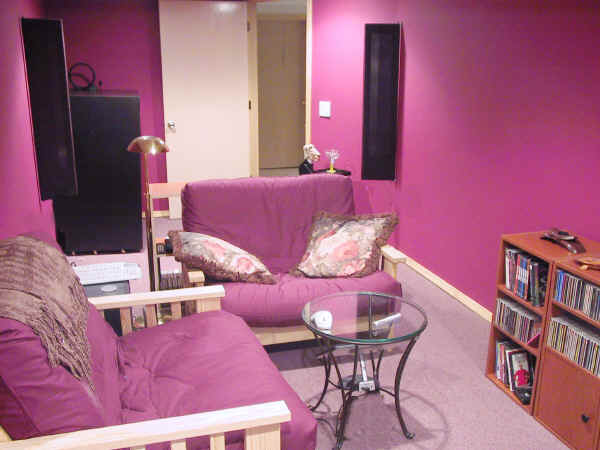 Home Theater Room: Surround speakers are 1 pair Magnepan MGMC1 hung on wall. 1 Velodyne Subwoofer (barely visible along left wall). Logitech RF wireless keyboard and mouse; 1 Lutron IR control light dimmer.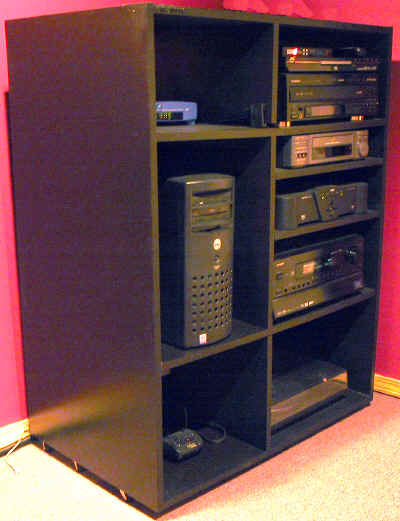 AV Rack is a custom built cabinet made with MFB and painted flat black; Linksys Wireless B router; USB-UIRT IR-Transceiver; Dell Powerserver 400SC with 2.4ghz P4, 512Meg, 2-60 gig hard drives, Sapphire Radeon 9600Pro video card, M-Audio 2496 Soundcard, Hauppauge PVR250 TV Tuner & Capture Card, 1 TDK DVD Recorder, 1 Pioneer 105s Slot DVD Drive (set for Region 2), PowerDVD 4.0, SageTV; Aurora Xtune Hi-Def Scaler with PIP; JVC Progressive Scan DVD Player; Pioneer LaserDisc Player; JVC VCR; RCA DTC100 DirectTV HD Receiver; Onkyo TX-989 Receiver upgraded to Ultra-2 THX; Music Hall MMF-2.1 Turntable.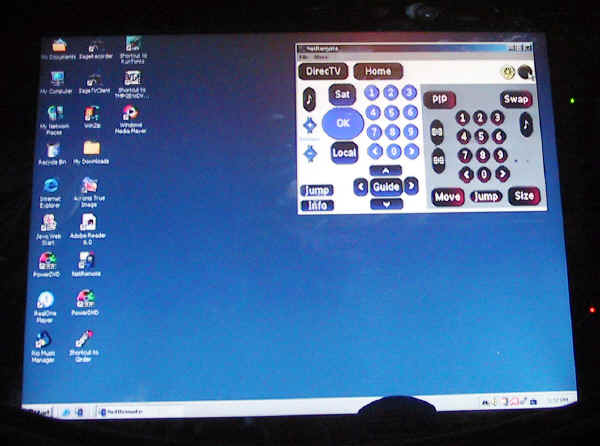 Close-up of Sony SDM-N50 running Windows 2000 Pro, SP-4; Custom designed NetRemote screens controlling AV Devices with Girder plug-in and USB-UIRT.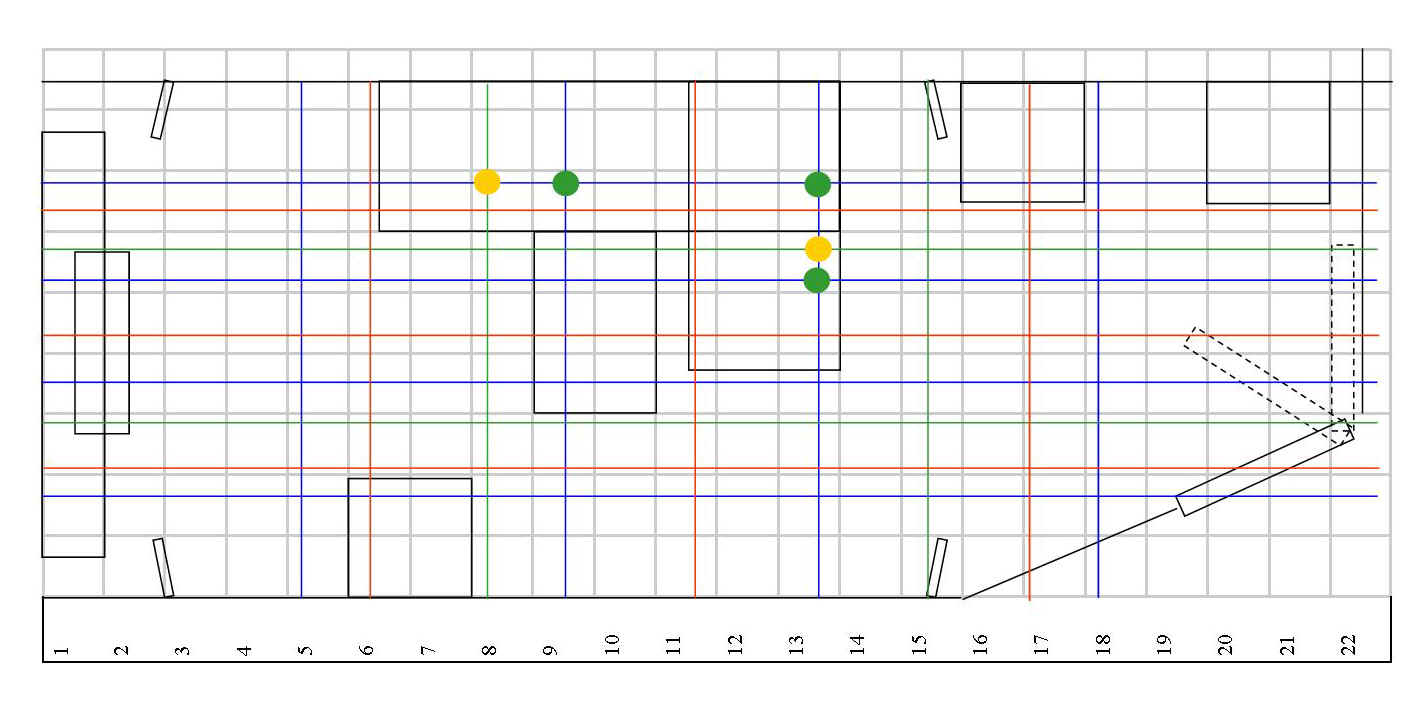 Schematic of Home Theater Room Prior to Build (pretty close to final version. Color Lines and Dots mark optimal locations for sound.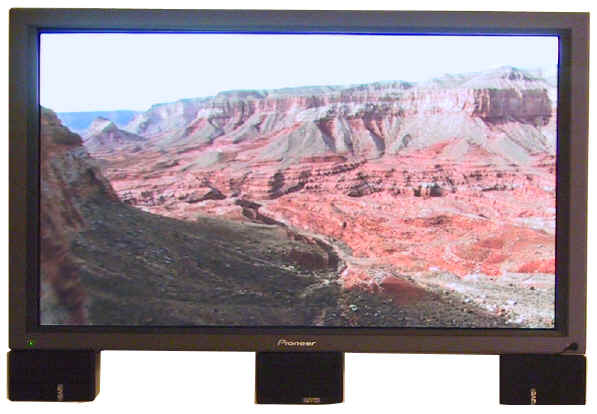 Pioneer PDP433CMX Plasma with JVC Speakers displaying live Discovery HD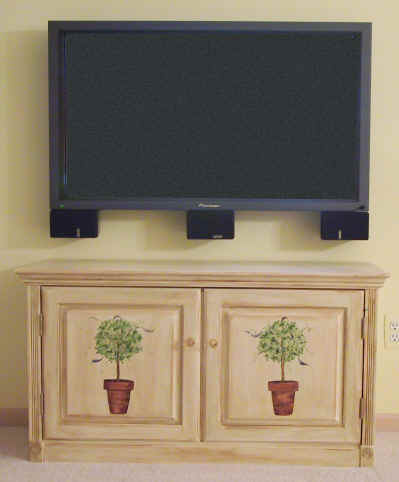 Custom built cabinet which houses HD OTA antenna's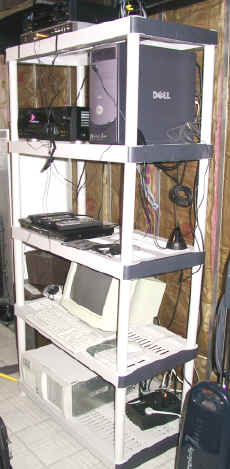 AV Rack in the Basement directly below Living Room. From top to bottom: Zenith HD-SAT520 DirecTV Receiver; JVC VCR; JVC AV Receiver; Dell Dimension 2350 with Hauppauge PVR250 TV Card, SageTV software; JVC Progressive Scan DVD Player; Media Server is a Pentium 2, 266mHz PC with 400 gig of hard drive; Belkin UPS Power Backup.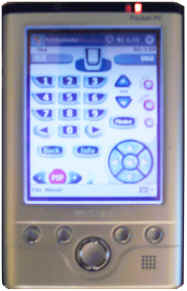 Toshiba e740 PocketPC running Netremote, controlling devices in basement with USB UIRT Transceiver and Girder through WiFi connection.