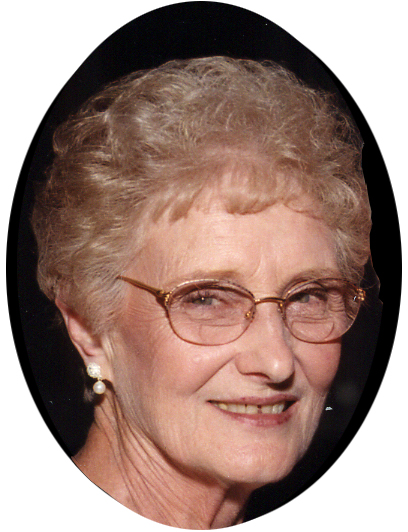 Program from Mass of the Resurrection
Video Montage Commemorating Theresa's Life
Eulogy for Theresa MacDonald
Presented by her son (Karen's brother), Michael MacDonald, January 12, 2008
at Ss. Cyril and Methodius Slovak Catholic Church, Sterling Heights, Michigan
Dear Mom,
I had always prayed that this day would never come, but as we both know it has, however, I know that you are now at peace in heaven, no longer suffering and that gives me so much comfort.
Mom youíve lived with the pulmonary fibrosis and lymphoma for such a long time, never saying why me or letting these lung diseases prevent you from doing anything you wanted. You had your little oxygen pack with you and away you went. Dad, Karen and I are so proud of you for that. Iím sure youíve had many days that you havenít felt very good at all, but you never said a word, probably not wanting the rest of us to worry.
Mom, Iíve always known what a strong, devote and caring woman you are, but this past month has shown me just how strong you really are. You were always so friendly to each of the nurses; nurses aides, respiratory therapists and doctorís that were assigned to your case. Maybe that explains why they all wanted to be assigned to you on a daily basis. Despite good days and news for that matter or bad, you always had a smile on your face even the day that Dr. Sherman came in and used his blunt, unprofessional approach to being upfront with the patient. Little did he know that God was going to keep you around for awhile longer.
Iíll also remember you talking to a number of nurses in the hospital about religion and even asking me to call Eleanor Burley and bring in a few copies of the Marion Observer that you said a couple of the nurses wanted after you told them about their events. I still have and am going to save the note that Eleanor Burley attached to the newsletters I picked up from her for you to give to those nurses. She wrote ď Dear Theresa God Bless You for evangelizing even when youíre ill in the hospital. You also told me mom many times in the hospital that you were offering up all of your pain and suffering to Jesus. What a testament to your strong faith. Grandma, Grandpa, Zio Don Antonio all must have had smiles on their face to hear you say that, although like me, they know how solid your faith was to you here on Earth.
Aside from you being sick in the hospital mom, Dad, Karen and I have all agreed that this was the best Christmas weíve ever had. Deciding to wait til you got home to open gifts was the best thing we could have done. Iíll never forget how your hospital room looked after we decorated and lit up the Christmas tree and wreath we brought in. The room looked so beautiful with all the plants and your nativity set right next to your bed, and we all got to eat a wonderful dinner together as a family. We really did experience the true meaning of Christmas. Itís not about gifts, itís about love and being with the people that you love. Iíll also never forget this past Christmas Eve. I was so grateful that the nurses allowed me to sleep on the chairs in your room so that I could spend Christmas Eve with you. Iíll always remember you saying, the Blessed Mother had the baby Jesus and I have my baby with me. Thank you mom for making some beautiful memories that Iíll treasure forever.
Karen and I would both like to thank you and Dad for all youíve done for us throughout our lives. I always begin my day with the following prayer. Thank you God for the gift of life this day, thank you for the gifts of my mom, my dad and sister, they are the greatest gifts I could have ever been given. Please keep them in good health for many more years to come and please allow me the opportunity to pay them back for all the wonderful loving things theyíve done for me. I wish I could have done more for you mom.
I love you mom and know that you are always with me and will always be in my heart. Iím not going to say goodbye, because the faith you raised me up to believe in tells me that we will all be together again one day. So no good byes, but until we see each other again. Dad, Karen and I will be fine and will be waiting for you to welcome us when our time comes.
I canít thank God enough for giving me such a wonderful, faithful, loving and caring mother. Iím so proud to be your son.
So I guess thereís only one thing left to say. Welcome Home Mom. Welcome Home.
I love you
Mike