Ralph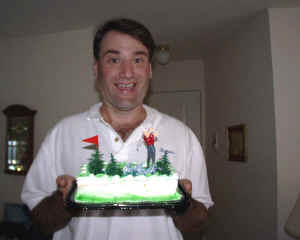 Born August 3, 1959
Parents: Ralph and Suzanne
Siblings: Mark and Steven
Ralph was born at Maimonides Hospital in Brooklyn, New York and lived his first 8 months in his parents Queens, New York apartment. In 1960, the family moved to Cincinnati, Ohio. One year later the Family moved to Grosse Pointe, Michigan.
Ralph went to St. Paul's Grade School, then Austin Catholic Prep High School, where he graduated in 1977.
Ralph then attended Kalamazoo College, earning a Bachelors of Arts Degree with a Major in Political Science and a Minor in Economics.
After graduating from College in 1981, Ralph spent one year working for the United States Congress as a Legislative Aide. In 1982, Ralph joined the Family Business, Healthmark Industries Company and moved to Los Angeles California. In 1983 he moved to Chicago, Illinois. In 1985 he moved back to Detroit, Michigan.
In the Fall of 1985, Ralph began his pursuit of a Masters of Business Administration. He completed this in 1988 and joined Ameritech Publishing, Inc. and held several different Staff Marketing Positions.. Ralph rejoined Healthmark in 1993.
Ralph's hobbies include Golf, UofM Football, and Gadgets.